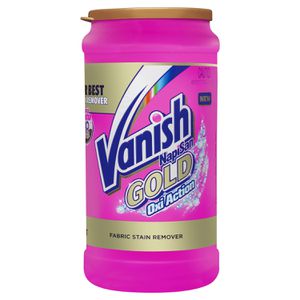 Vanish Gold Oxi Action Powder
Vanish Gold Oxi Action Powder
Pre-treat
1.
Mix 30gscoop of powder with a full lid of water (max 40°) into a paste.
2.
Gently rub stain as required using the knobbly base of the scoop.
3.
Leave paste on the stain for 5 minutes (max).
4.
Wash as usual with your detergent and add another scoop of Vanish.
Did this solve your Stain?
Other solutions to solve this stain.
Didn't find the solution you were looking for?
Popular Articles
Deodorant can leave behind some stubborn stains over time. Pre-treat with Vanish Gold Oxi Action powder to remove this stain.